Most of us don't know enough about the which car to select for the wedding. Sometimes, they opt for the wrong car, which doesn't suits the theme like for a countryside wedding, if we hire a modern Rolls Royce Phantom . So, here we have shared some tips that you may consider while choosing the beautiful car for your big day. A car of marriage should be that – which signifies your status and class.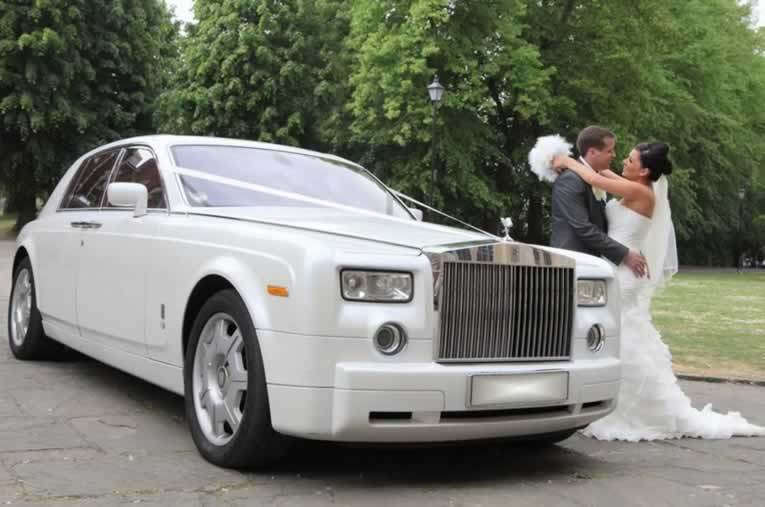 Decide a Colour:
The first thing which you have to decide is the colour scheme which must look appealing and stylish. Once you selected the colour scheme for the wedding, the next step should be the car should match the wedding colour scheme. The choice of the luxurious wedding car reflects your personality and makes your guest feel jealous when you arrive at the wedding. The most traditional wedding cars colours are:
White
Grey
Silver
Blue
Green
Choose a theme of marriage:
We have seen incredible and the latest emerging wedding trends that are quite popular among the Londoner's couples. The amazing wedding ideas which are perfect for a picturesque wedding are:
Traditional
Modern
Vintage
Boho
Novelty
The Car size matters:
If your bride wants to arrive at the wedding with her relatives and friends then you may have to hire a stretch hummer limo.
Also, if you are a couple who are fond of a sports car, then nothing is better than extravagant sporty Porsche. Or, if you want to arrive at the wedding in luxury then you can prefer Rolls-Royce Phantom and Bentley Flying Spur.