Do you know, small changes in the wedding can create a wonderful difference to the whole wedding texture? Every bride and groom want their wedding to be unique and extravagant. Wedding cars are meant to add panache and dignify the status and class of the couple. Classic and Modern Wedding cars add a single, sophisticated touch to the entire wedding.
The Advantages of Hiring a Wedding Car
Wedding Cars not only add glamour to the wedding, but there are also various benefits of hire a wedding car transportation as illustrated below:
Wedding Car that fits with the marriage theme:
A Wedding Car should be that which matches your wedding theme and colour. Apart from being the mode of transportation wedding cars signifies your lavish estate. For example: If your wedding venue is in a city then you may hire a Rolls Royce Phantom or a sporty Porsche Hire.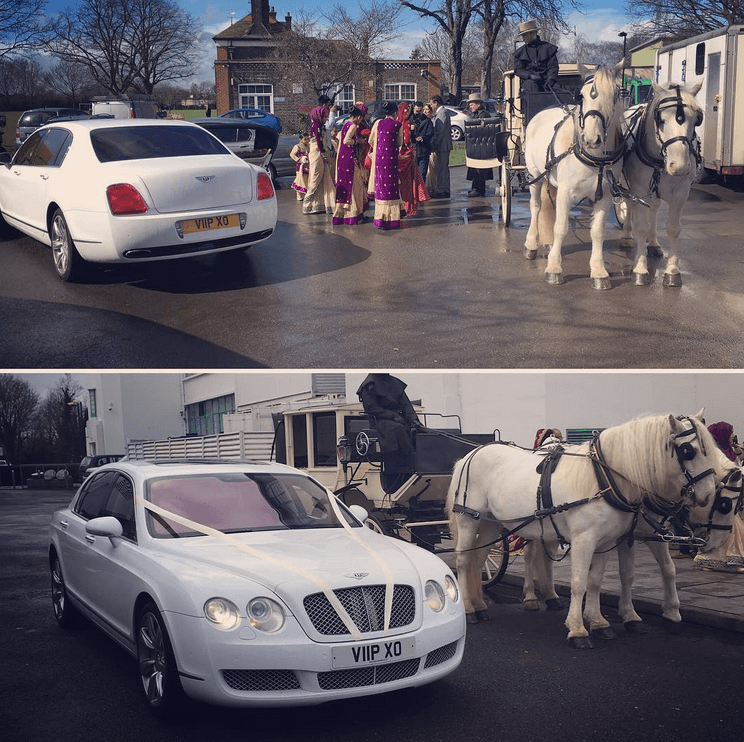 Dazzling Wedding Cars gives a unique touch to Photographs:
Another marvellous benefit of elegant wedding cars is that their charm adds life to photos. The touch of splendid wedding cars make the special moments of your wedding day unforgettable and memorable. Just imagine how beautiful it looks to pose with your love in gorgeous Audi and Mercedes-Benz. The wedding cars London gives a whole new charming look to your wedding.
Ferrying the two Lovebirds:
Other thoroughly illogical benefit of wedding cars is that it offers bride and groom to arrive at the wedding venue in a stylish and the most luxurious way.

Shuttling Friends and Family:
Another benefit of wedding car hire is that it helps in shuttling friends and relatives to and fro from the airport to hotel and church. Luxurious wedding car such as stretch Hummer limousine helps you to arrive in class at the marriage along with your family members and friends.
Wedding cars for the Parties:
Who said wedding cars are only for the wedding ceremony? You may use wedding car for attending parties and the activities planned around the wedding such as bachelor party, bachelorette party, rehearsal dinners, and various other smaller parties too.
Thus, it is always better to hire a wedding car prior five to six months of the marriage, to avoid last minute stress. Also, you may get the best wedding cars at the lowest price. Ask your wedding car hire company to decorate the wedding car with flowers, silk ribbons and statement. The wedding cars that adds a splash of joy and excitement to the entire wedding affair and make your big bay the most memorable day of your life.