What would you be looking in your wedding as a stress buster? Yes, you are thinking right, they are the ones well-dressed in colourful red-coated attire called Toastmasters.Toastmasters are considered as the Master of the Ceremonies. Their incredible sense of formality, combined with impeccable manners and a gift for managing every problem before they arise, make Toastmasters the essential part of the wedding. From cutting the delicious wedding cake to liaising with the venue staff, they do it all. The Toastmasters assures that your wedding would run without any hitches and your guests would remember your wedding day.
Here, we have listed down eight reasons why to hire toastmasters for the wedding day.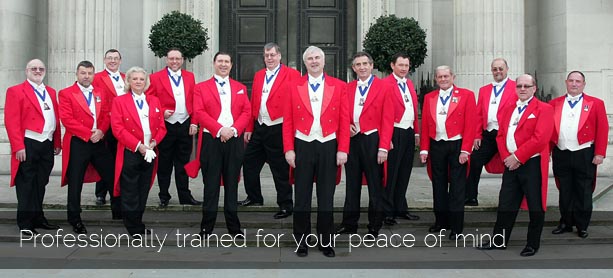 Vital Checking:
Well, toastmasters keep an eye on everything. Introducing the speeches, table plan, cutting the cake, organising the floral bouquets and inviting the guests on the dance floor toastmasters take all care of it.
Etiquette:
The Toastmasters are creative. If you are not prepared with your speech, a toastmaster is there to help you. The Toastmasters are always ready to help with the content or formal receiving line. And, when it comes to wedding speech, toastmasters are experts and deliver fresh length content within minutes.
Liaising:
Your toastmaster is the 'man-in-the-middle' that means you don't have to be. Whether it be talking to the caters or cooperating with the photographers to gather all the guests for group photographs. A toastmaster takes away all your stress of liaising.  
Meet and Greet:
A Toastmaster is friendly, and your guests would love to receive by professionals toastmasters when they arrive in their wedding transport. The toastmasters have excellent skills; they help your guests to reach the right place and make sure your guests are comfortable and settled.
Someone to Trust:
A Toastmaster is a good communicator. They are the one whom you can trust; they play a significant role in your wedding. Moreover, they work for you, not for the venue. Make sure you are meeting your toastmaster's team numerous time before the marriage day to build a direct healthy relationship. So, when you met them on the wedding day, you will feel confident.
King of Announcements:
Toastmasters are very good in gathering the people. Whether you want to call guests for wedding breakfast, announcing the speeches, cutting of the cake and first dance, the toastmasters take care of everything. Moreover, some toastmasters use a gavel to ensure they get everyone's attention successfully.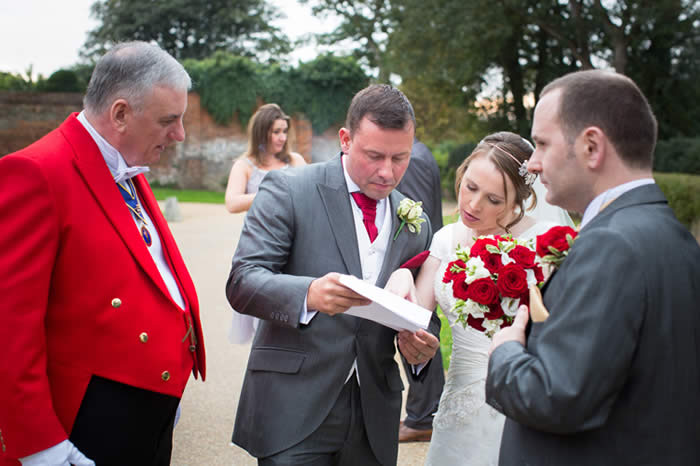 Expert in handling problems:
A Toastmaster knows how to mentor. The toastmaster assures that your wedding day would be the memorable day and run smoothly without any hitches. The Toastmasters are always prepared to handle any problems, and they may carry some essential tools in their briefcase for those unexpected moments. Be it a spare pair of cufflinks and safety pins they have all, and you never know what you might need.
Experts in dealing with questions:
A Toastmaster is friendly. The Toastmasters are expert to handle all typical questions that may ask by your guests throughout the day. They work as a perfect contact between you and the venue.
So, if you want to run your wedding smoothly, then hire a professional team of Toastmasters.