Preparation for the marriage can be stressful especially when you have to manage so many important tasks from finding the perfect wedding dress to sending of invitations. The one thing that gains everyone attention is the wedding car. The luxurious wedding car can be the perfect backdrop for the wedding photos. Also, it makes the couples to feel special. Hopefully, hiring a wedding car is the least stressful task if you follow certain guidelines.
Choose the wedding car:
As a couple, you have to decide first that which type of wedding car you want for your big day, it can be sporty or traditional. If you want to surprise your groom, then you may hire a dashing sporty Porsche.
The Hummer Limousine can be your leading choice if your bride is wearing a huge wedding dress because if offers a big spacious room to relax. Alternatively, the new Rolls-Royce Phantom has a majestic interior, and its nostalgic beauty makes the wedding day special.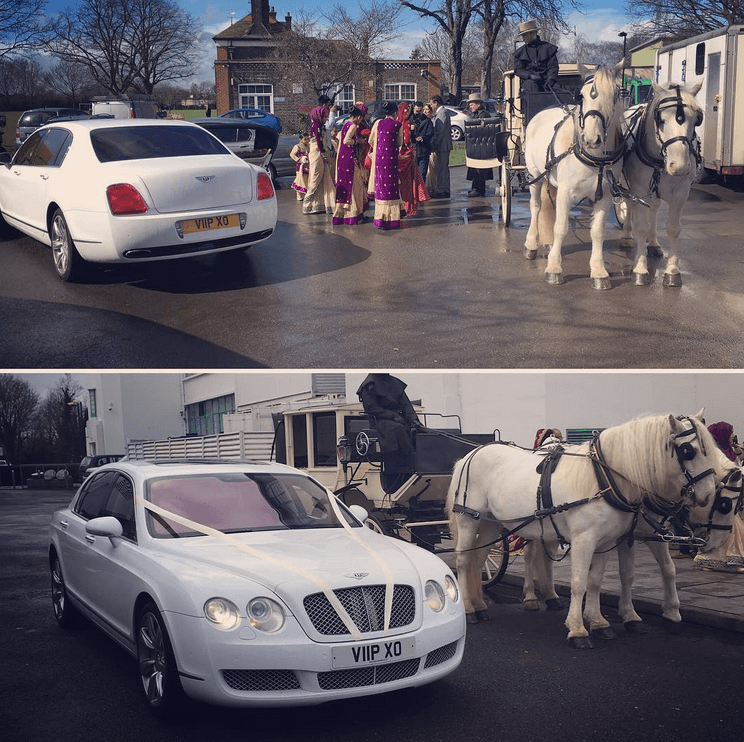 Look for a reputed wedding car hire company:
Getting to wedding venue on time is imperative. That's why you must assure the timing to your wedding car hire company in advance. You must ask them for some references. It is advisable to stay in touch with your wedding car company and the relation between you and the company should be strong.
Another thing to consider is that your chauffeur must be local. Firstly, a local chauffeur is well aware of the routes meaning there is less chance of delays and risk. Secondly, it will reduce your cost of petrol.
Decide how many wedding cars you want?
The choice of hiring some wedding cars differs from couple to couple. The one thing which determines the type of wedding car is the budget which means that you can afford a wedding car for the bride from the location to the marriage venue or from the location to the venue to reception.  
The right time to book wedding car:
Always book your wedding car in advance. It will reduce your last minute stress and saves time. Most of the couples, book their wedding car about 2-3 months prior the wedding, just to avoid disappointment.
Hopefully, this guide consists all the necessary things which you need to consider for the wedding and take a lot of weight off your shoulders. Remember that your wedding should be fun and memorable.