All of you may have a luxury car in mind when you are getting ready for the wedding. Some people prefer sports car while others go for classic vintage cars. But, all of us have a fixed choice in mind. The confusion comes when we talk about colour. There are many colours to choose from, each having its different meaning. In a survey, people answered white as the colour of car that they would prefer for a wedding.
But, now the question arises, why white? White symbolises purity, power, goodness, innocence and luxury. There are many cars models which in white look stunning. Some of them are below:
Hummer Limousine:
Stretch H2 Limousine can accommodate up to 16 passengers. It is perfect for wedding parties. The H2 Limo allow guests to travel in style. The Hummer H2 Limousine is a perfect transportation for the bride who wants to arrive at the wedding venue with her friends and relatives. It also offers a stylish bar with all drinks, refrigerator, sound system, tinted windows and more.
Audi R8:
This prime sports car may cost you less than a chauffeur-driven vehicle and even adds charm to your wedding. The Audi R8 allows couples to spend some quality time together, between the photography and the flurry of guests. So, if your bridegroom is sports car fan, surprise him with this lavish sports car that offers a powerful engine and a body that represents prestige.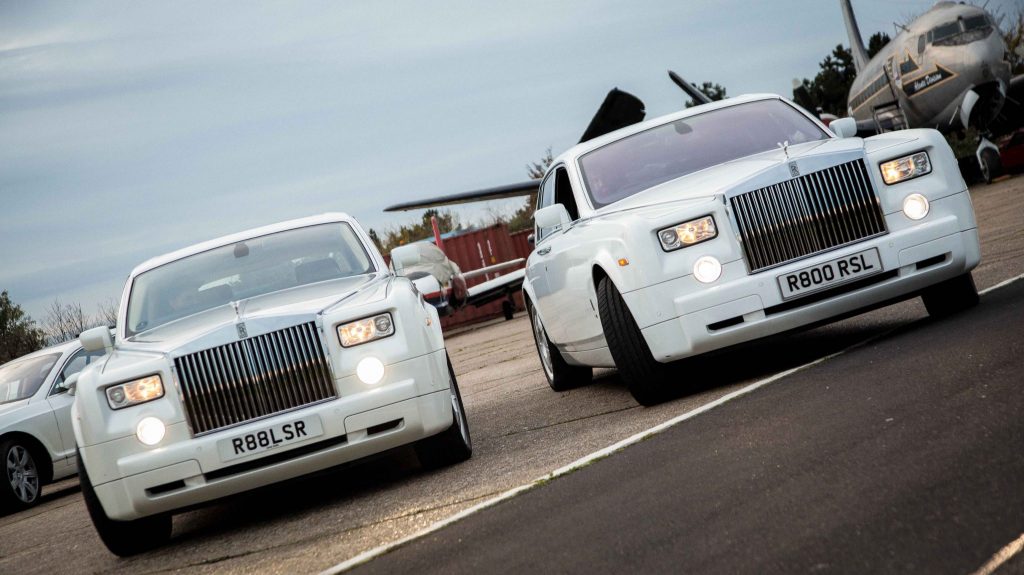 Bentley Flying Spur:
The beautiful, high-end White Bentley Flying Spur is perfect for the wedding as it offers a classy and sleek look. It is meant to be the fastest car because it carries the Bentley name. The brand which is renowned for winning five times at the famous 24 hours of Le Mans race.
Mercedes-Maybach 57:
Why not choose a vehicle that was voted as one of the luxury brands in 2008. The white Mercedes-Maybach offers a classy and stylish look. It also makes your guests remember your wedding for many years to come.
Rolls Royce Phantom:
The prestigious White Rolls-Royce Phantom can be your first choice. It's gorgeous interiors, comfortable leather seats and does not open traditionally rear doors gives Phantom a markable appearance. Rolls-Royce Phantom is also known as "The Best Sports Car in the World". Its elegance and rich look add beauty to your wedding photographs.
Whether you are attending a corporate meeting or going to own wedding arriving in comfort and style should be your priority. White vehicles give an elegant and glamorous look. Book your white vehicle today for the upcoming events!