A wedding requires lots of preparations, planning and efforts to organise each and everything perfectly. The one aspect that is essential for the wedding day is the transport.
Choosing the perfect wedding car hire transportation for the wedding requires proper understanding and knowledge that which car exactly symbolise your status and class. We have shared some useful tips on how to get the most out of your wedding cars, even if you don't know much about the marriage car hire transportation.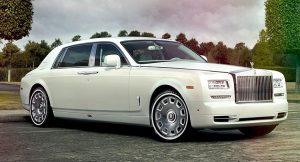 The first thing which you have to determine is how many people are going to travel along with you? If you are travelling with your family members and bridesmaid, then you have to consider a stretch Hummer limousine.
If you are travelling only with your lady, then you go for the luxurious and decadent Rolls Royce Phantom, or a classy Bentley. Both the cars look extravagant and make your guests remember your wedding for many years to come.
Book Early:
It is paramount for the bride and groom to book their wedding car early. Because at the season time, the wedding car hire companies are bombarded with the requests for their services, particularly on Saturdays and summer months. Therefore, it is advisable to book your wedding car hire in advance, ideally 8 to 10 months ahead or as soon as you decide the date.
Look at the wedding car colour:
Think about the wedding car colour. You must ensure that the wedding car colour complements the wedding theme. If your wedding theme is ivory and pastel green, then go for White Rolls-Royce Hire Phantom, it adds charm to your wedding. Also ask your wedding car hire company to decorate the wedding car with silk ribbons, flowers and statement that match with your dress and wedding theme.
Traditional or Modern Wedding Car:
Just as getting the colour scheme of your wedding car, you should also ensure the style of the wedding car that reflects your status. If you are going for a traditional wedding car, then you must think about a classic Rolls-Royce Phantom or Stretch Hummer Limo. But, if you want to arrive in luxury then you must consider Audi R8 or Bentley Hire Flying Spur.
Ask your wedding car hire company about the public liability license. Also, make sure that the chauffeur will pick you up from the location at the right time and drop you safely at the wedding venue. The wedding car should be neat and clean, and the chauffeur is well-uniformed and knowledgeable and undergoes a dry-run of the route before the wedding.
Well, these are some of the essential tips that you must consider while booking your wedding car with a wedding car agency.